Tuesday - Citta' di Carpi Circuit
After our mishaps with the buses yesterday it was nice to have a walk which started and ended at the hotel. Chris and I cheated a little and took the chairlift down, B and P were purists and walked all the way.
The walk was fairly gentle - we gained (a considerable) height slowly and saw much wonderful scenery. The route was easy to follow, the only difficulty being that one of On Foot's waypoints was in the wrong place but we soon found the place where it should have been. you can see the divergence in the following map. On Foot's route does not go quite far enough south. But this was trivial.
Most of the route was along well established paths through woodland with occasional glimpses of the surrounding mountains. As we had come to expect, the scenery was lovely, the weather was perfect and the company congenial. The pictures (and their captions) speak for themselves.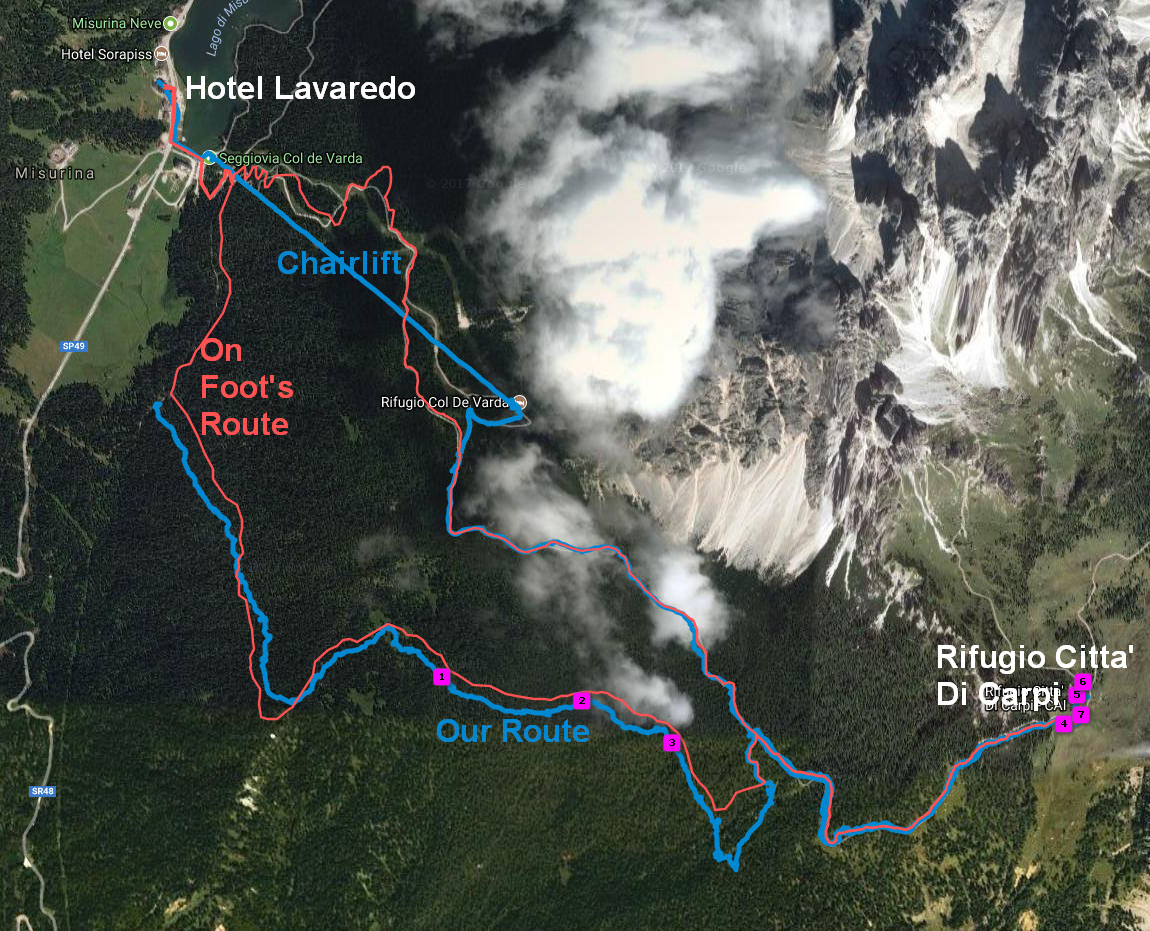 Photo 5:- At the Rifugio Citta' di Carpi. The Dolomites may not be the highest mountains but they are still very impressive.
Photo 6:- At the Rifugio Citta' di Carpi. It is a joy to have your lunch looking at views like this.
---------------------------------------------------------------------------------------
All of this days photos can be found HERE.
And here are today's distances walked and heights climbed. The differences here are due to me not turning my GPS on at the start of the walk!
| Tuesday | Distance | Height Gained |
| --- | --- | --- |
| On Foot's Figures | 13km | 750m |
| My GPS | 13.6km | 652m |
Introduction
Friday - San Candido Circuit
Saturday - San Candido to Rifugio
Sunday - Rifugio to Misurina
Monday - Tre Cime Circuit
Other Stuff