Sunday 25th August 2013
After our long drive on Friday we spent Saturday doing various bits of shopping. Looked at some pearls and gulped at the prices. And went to Cable Beach.
We were told by the helpful people at the Visitors Centre that we had to go to Fitzroy Crossing – "Its only a four hour drive."!! so we went and found it to be 400 km from Broome along a good, virtually empty road.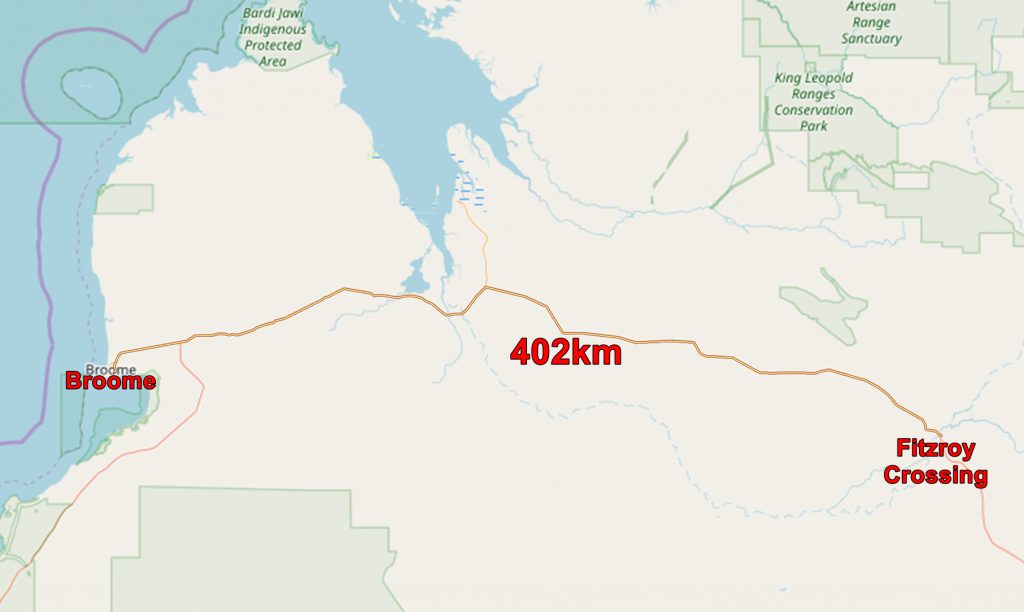 Our first boab tree on the Broome to Fitzroy Crossing road.
There is not a lot to be said about the journey, but we did see, and stopped to take, the only photograph of the day, our first boab tree. It was not the last!
The application below shows you various .kmz files. If you open them with Google Earth you will get our route and the photographs I took, at the spot I took them, displayed in all their glory! Download the file you want, store it somewhere on your computer, open Google Earth and open the file.