Chris, John, Julie and I set off from Perth on Saturday, 10th August. We were in two four wheel drive trucks – the one Chris and I had hired and John's own. John and Julie were coming with us to show us the ropes – introduce us to the joys of Western Australian camping and to show us some of the geological sites. They would stay with us for a week or so and then leave us on our own.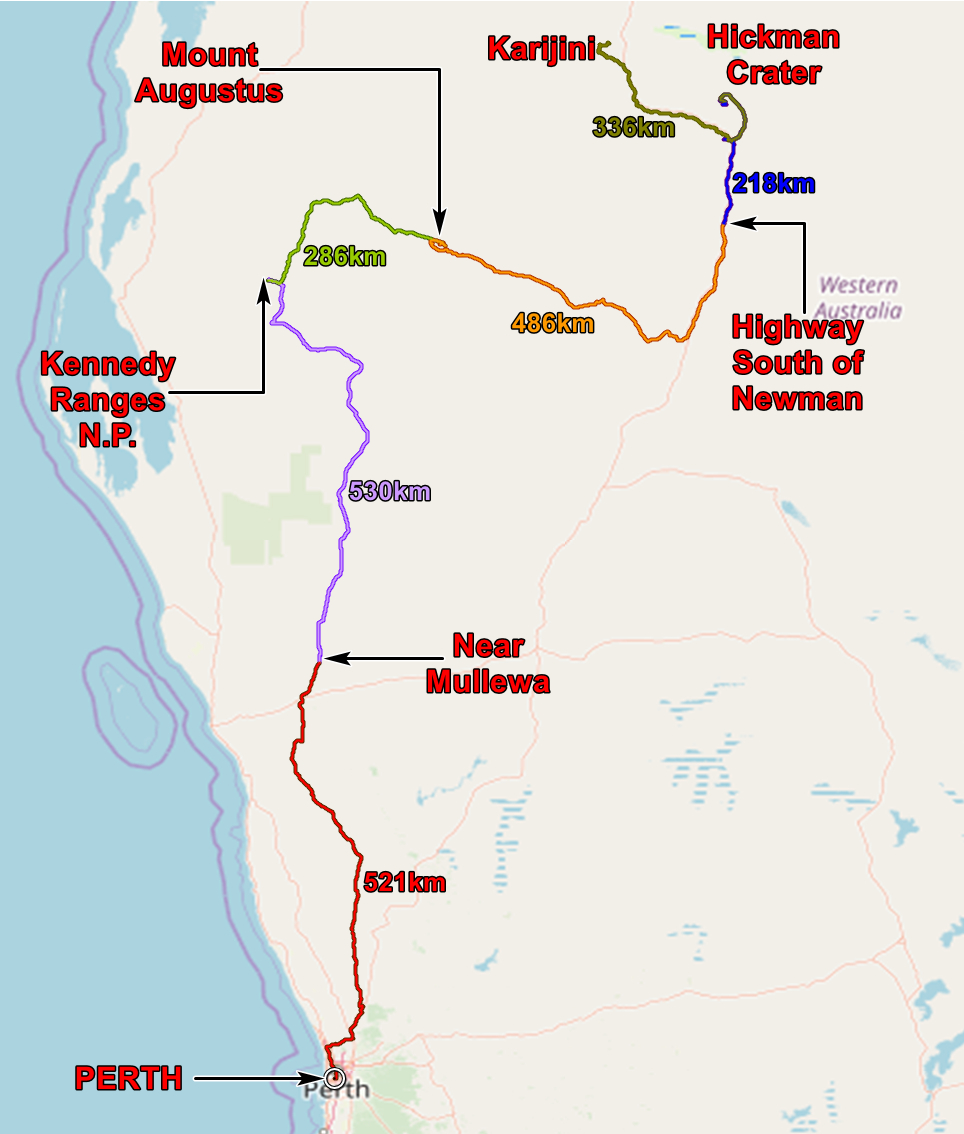 Our route from Perth to Karijini. The arrows point to where we camped, the figures are the distances travelled. 
The first couple of days were mainly concerned with doing lots of miles in a northern direction and this we certainly achieved! More than a thousand kilometres. But it wasn't all driving. The later days gave us more time to look at things along the way.
Julie works in geological education in schools, providing teaching materials for science teachers and she was taking the opportunity to get some photos, fossils and other stuff to inform and inspire her teachers. You can find her web site HERE.
John has been a geologist – survey, mining and consultant – in Western Australia mostly, for more than 40 years. So he not only knows the rocks, he knows how to work in the bush.

There are lots of photos on this web site but not all that I took. You can get them all HERE.
The application below shows you various .kmz files. If you open them with Google Earth you will get our route and the photographs I took, at the spot I took them, displayed in all their glory! Download the file you want, store it somewhere on your computer, open Google Earth and open the file. If you need to download Google Earth you can get it HERE
[slickr-flickr tag="Perth to Karajini2″]