by David R. Bridgland
Good morning everyone
Although our remaining time is sadly dwindling now, today 's itinerary is always a highlight for me, despite gravel being decidedly thin on the ground. I love the walk up through the fascinating deserted village and over the hill to the lagoon at Ölüdeniz. There is interest for the gravel wallah, too. The dolomite is the sort of thing you need to be able to distinguish when analysing the clast content of a gravel. Although its colour and porosity leads to an initial impression that it is vesicular basalt, inspection with a hand lens reveals the distinctly rhombic shape of the pores. Although larger, these are reminiscent of the tell-tale rhomb-shaped pseudomorphic cavities to be seen in our own Magnesian Limestone, a remnant of the dolomitization process. The HCl test is the clincher!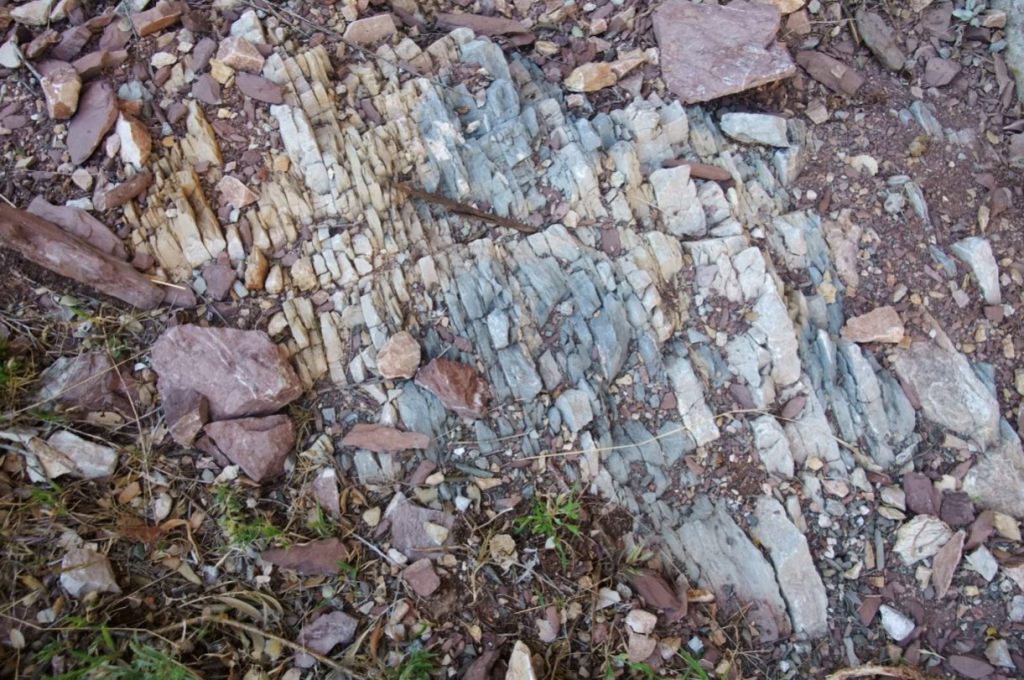 The chert at Ölüdeniz is also of interest, chert being the ultimate gravel-forming lithology (I would include flint, the chert of the chalk, within that). Long after all that limestone mother rock has been ground or dissolved away, the chert will still be there, forming the bulk of 'sedimentologically mature' rudaceous deposits (some challenging terminology there, perhaps?). Sedimentological maturity means that only the most physically and chemically resistant clastic components survive – the siliceous rocks and the ultrastable minerals like zircon, tourmaline and, of course, the ubiquitous quartz (which, in micro-crystalline form, constitutes the chert). As a gravel wallah, I cannot understand why the term 'rudaceous' is so seldom used in comparison with the similar terms 'arenaceous' and 'argillaceous'.
I also enjoy the Butterfly valley. On the first visit I found the road terrifying, as the coach seemed to overhang the steep vertical drops, and our lives depended on the skill of our excellent driver. After psyching myself up for the repeat in 2016 I found it was a bit of damp squib, since crash barriers had been installed on the hairpins. Strange how they give comfort, even though they barely come halfway up to the coach windows. Never mind the folding (yes, it's impressive), it's the butterflies that I like. I was into Lepidoptera before I knew anything about geology. One thing to add to what Alison provided – I have noticed that the 'Scarce Swallowtail' is anything but scarce in this part of the world, often being the dominant type (see my pictures) – different to the Swallowtail to be seen (if you are lucky) in Norfolk.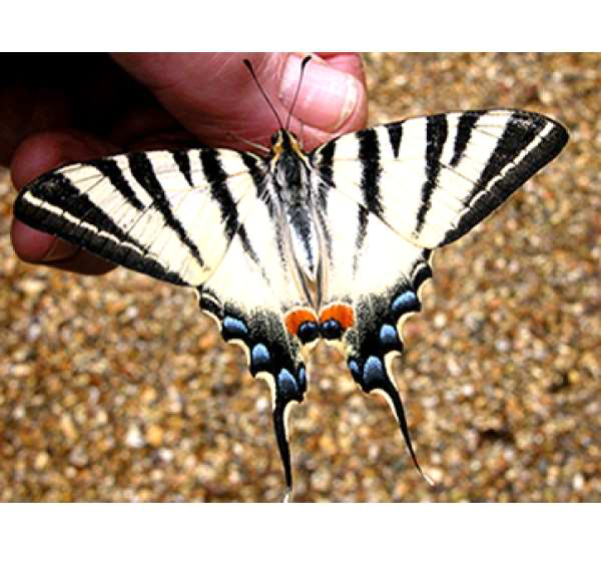 Looking forward to another evening with Muzzy.
Best wishes