Saturday 25th April 2020
written by Alison Ure
Good morning everyone,
Well the weather seems to have sorted itself out and the sun is shining again, though it is cooler than before the rain which may be a blessing today. At least we only had one soggy site yesterday, but once inside the cave it was dry.
Today is your last day in this lovely country and I hope you have enjoyed the trip so far. This morning you are free to go and buy gifts or just potter about in Antalya old town but we need you back at the hotel ready to leave at 12 noon, unless you are staying the extra night.  Luggage can be left in the bar area as the rooms need to be vacated by 10 am.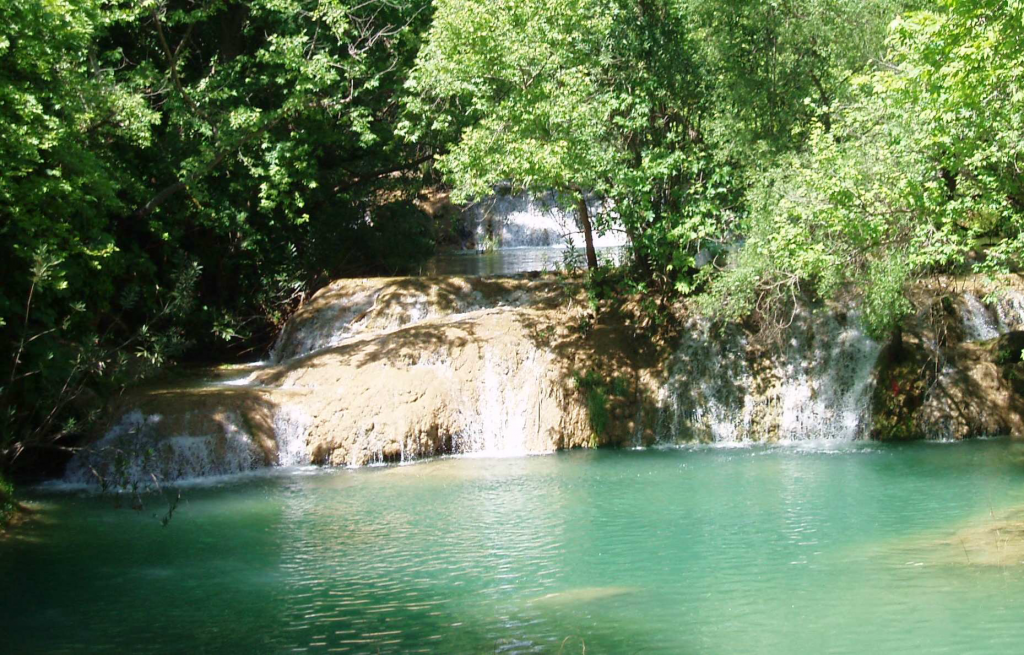 Our first stop is Kursunlu Şelalesi Tabiat Parkı. As this is a public park, there will be more people around than we are used to at our sites especially as it's a Saturday. This also means this site is more commercial, including camel rides if anyone is interested?  The waterfalls here are spectacular at this time of year, and those that want to, can take a little walk over and around the river where we will see travertine/tufa being laid down. There are also some gravel deposits which Dave will tell you about. I believe this  calcium carbonate rich water originated from around the Kırk göz springs at the northern western end of the Antalya plain, certainly in that region, we are now at the south eastern edge of the same plain.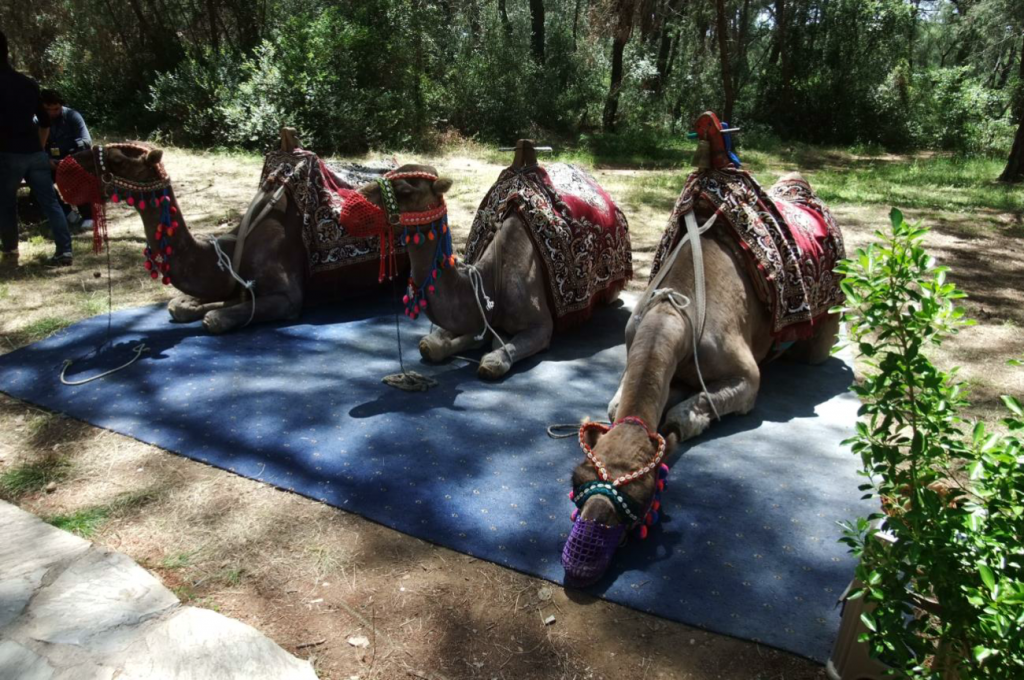 You can see more pictures of the park HERE
You can see from the map that Kursunlu Şelalesi Tabiat Parkı is just north of Perga (Perge), which is just north of the airport (Havalimanı). So we are not travelling many miles today and those that have earlier flights to catch need not worry about being too far away from the airport.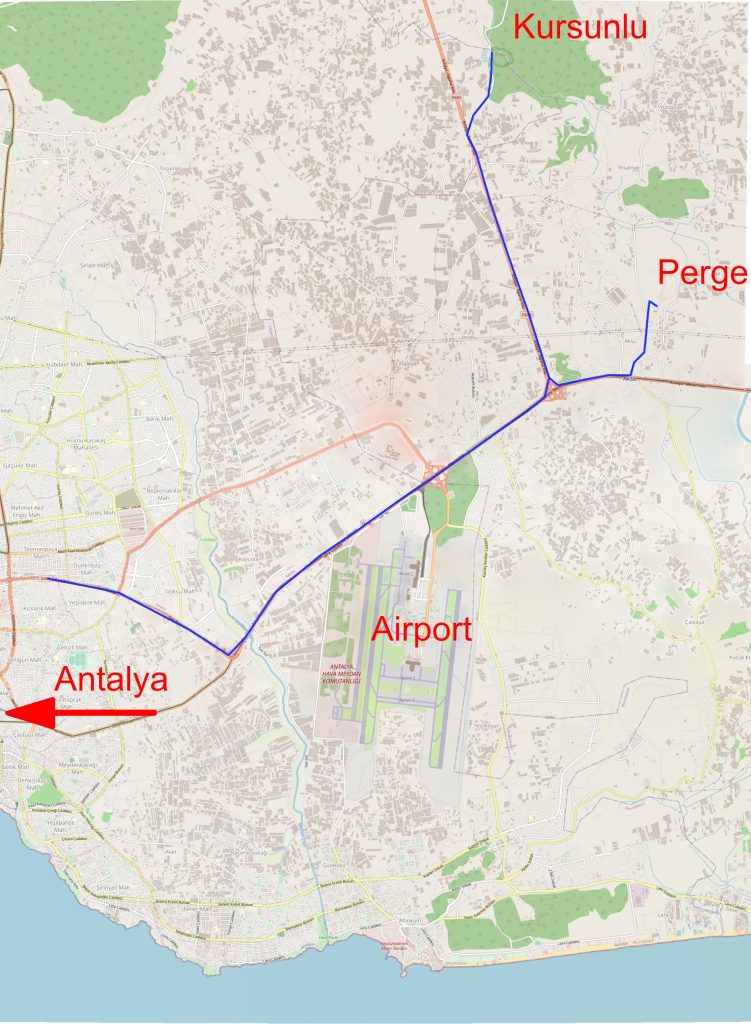 After a wander round this cool and tranquil place and observing the formation of tufa, we will lunch here in the café before setting off for Perge our last stop and site of the trip. You could spend 2 days at Perge and not see it all and we only have a couple of hours. However if it's hot, that is enough as there is limited shade and sun bounces of the acres of limestone and marble around you.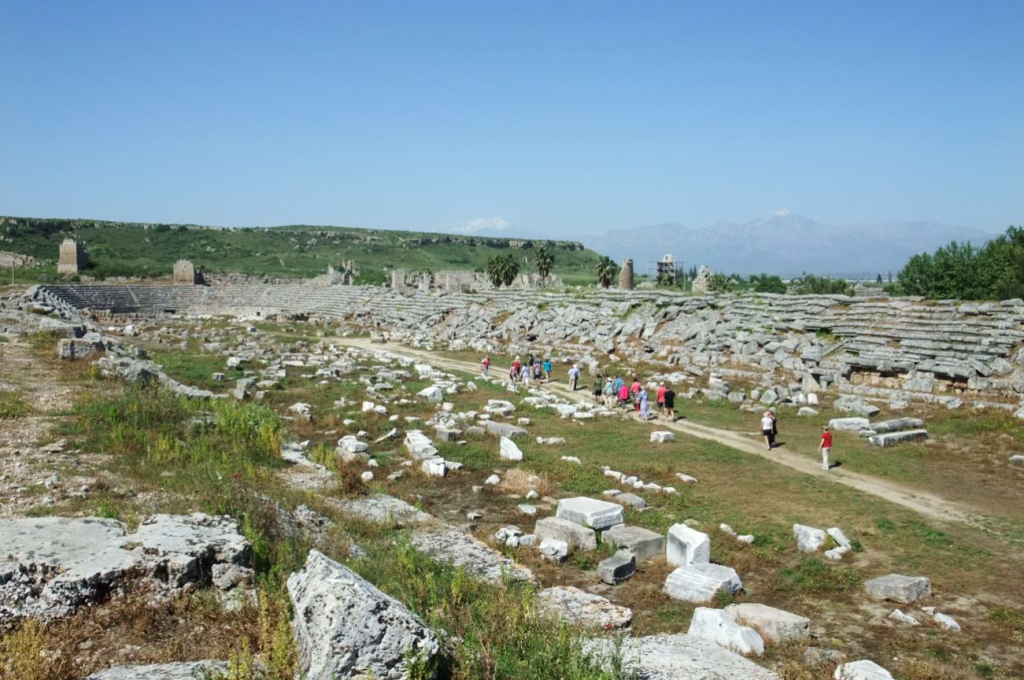 https://en.wikipedia.org/wiki/Perga
You can see more pictures of Perge HERE
https://turkeytravelplanner.com/go/med/Perge/index.html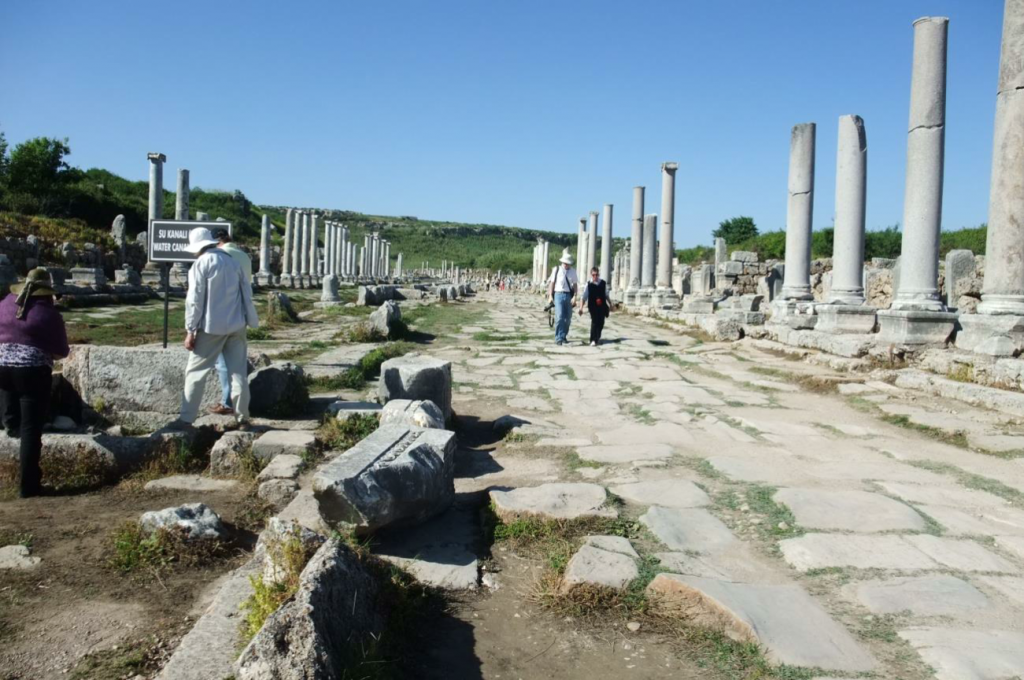 As before Tolga will give a little history of the place then you are free to roam. The photos speak for themselves, it is an amazing and huge ancient site. You will have seen the life size marble statues in the Antalya museum on the first day, which seems a life time ago now. The site closes at 5.30 so I don't need to blow my whistle to get everyone back on the coach. Then it's off to airport and farewells. I can test you on your Turkish whilst we're waiting in the terminal!!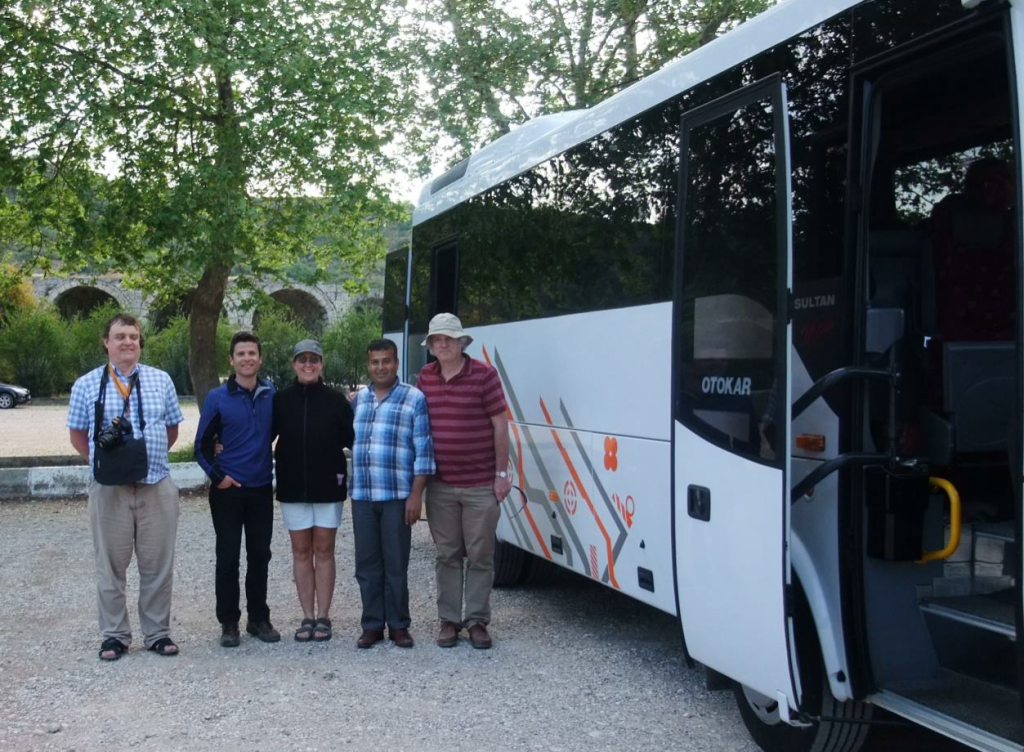 I hope you've all enjoyed this virtual trip.
Speak to you later