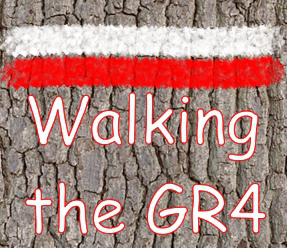 Tuesday 20th July 1999
We reckoned that this was a well earned rest after our efforts of the previous three days. Hind sight tells us that this was the day we should have walked in the mountains (see Tomorrow) but I think we both needed a day of relaxation.
Le Mont Dore is just the place for active relaxation. Its surrounded by lovely countryside, has lots of things to do and has a vast range of places to stay. And you can take the Cure at the spa.
At the end of the day we were ready to exert ourselves once more.
The Diary
and commentary
Got down for breakfast at 8:30. You drink coffee out of a bowl – first time I have seen that. We then packed the little rucksack with a few odds and ends and went out for an easy day. We had a look at the Telepherique and then walked into town, down the road – we would have been better taking the walking route down the other side of the valley.
This was a lovely day, in all sorts of ways but especially because of the weather. With hind sight we should have used today to have our ramble in the surrounding mountains.
When we got to town A had 2(!) pain au chocolat and I had a pain au raisin. We sat down in the square to eat them and A read the Count of Monte Cristo. Meanwhile I looked for laces to replace those in my trainers as these were on their last few strands. Got a pair but they were too long. Got some fruit – apricots, peaches and plums. Also another telecarte, some postcards and, at last, the correct length of laces.
We wrote the postcards together as A had finished the Count of Monte Cristo – in 4½ days! The post office was closed so we had lunch – a couple of rather filling omelettes and a couple of beers. Quite nice.
Decided to replace my hat and found a good chapeau for 99F. Was told it was not a chapeau but a casquette. I decided that I would still get it. Got stamps for the postcards. 3F each. Went to the Tourist Office to get a map of the local walks so that we could have a nicer walk back to the Hostel. We found that the best way back was to take the funicular railway (20F each) up the valley side, then take the Chemin des Medecins southwards. This makes for a lovely walk through the woods with beautiful mountain views. Our progress was rather hurried as the linseeds were working in their inimitable style. Got home in time, just.
I dearly love France but it must be admitted that the French diet, at least as experienced by the tourist, is lacking in fibre. Unless measures are taken, one becomes a stranger to the lavatory. Christine, in her work with old peoples homes has found that linseeds are THE ANSWER. The coatings give the roughage and the insides, on digestion, give an oleaginous substance which speeds things on their way. It works.
Went to the office and arranged to stay Wednesday night here, and we were able to stay in the same room. We phoned Mum and, after supper, had a nice walk with A. And had a couple of beers.
Day 1 Day 2 Day 3 Day 4 Day 5 Day 6 Day 7 Day 8 Day 9 Day 10 Day 11 Day 12 Day 13 Day 14