Wednesday 22nd April 2020
written by Alison Ure
Good morning everyone.
It's another glorious day with highs of 22 degrees, a bit of cloud this morning but it'll clear after lunch. As you may have guessed from last night, I've known Mrs Smiley since 2004 and along with Mikey from Cinarla on Monday, who I have known almost as long, I knew she would look after our group well. I hope you enjoyed the fish? I forgot to warn you about the steep steps down to the cistern but those of you who went managed ok.
So today we leave Kaş behind and travel further west, continuing on the D400 towards Fethyie. Our first brief stop is the Kaputaş fault. This fault protects Kaş from the worst of the earthquakes that occur to the west. These are a result of the subduction zone south of the Greek islands. Look at page 3 of your geological handout to see the Hellenic arc in the south Aegean. The lowest arc appears to meet the mainland just west of Kaputas along Patara beach but it is a diagram, so not necessarily entirely accurate. Patara is where St Nicholas was born and is a protected turtle beach, people by day, turtles by night. It is also where the first parliament was held in Lycian times. I digress. When earthquakes occur to the west of Kaş, in the town itself the tremors are felt are less strongly then the reported quake. Though interestingly in Kasaba valley, which has little or no protection from the fault, it is felt as strong and long. I know this from being there when a quake occurred; I can't remember what strength it was but I was in the china shop at the time and nothing got broken, though it did rattle a bit. The quake lasted around 30 seconds, at least that's what we could feel. I spoke to a friend who lived in Kasaba and there it had lasted over 5 mins. Another friend was diving and they felt a wave of energy go past but was unaware of the quake until I spoke to them, all very interesting if less than scientific in data collection!
The beach at the head of the fault is often used as an advert for Turkey with white sand and Turquoise water. In reality there are over a hundred steps to get down to it, no facilities and its 100 steps back up! But it is a beautiful beach.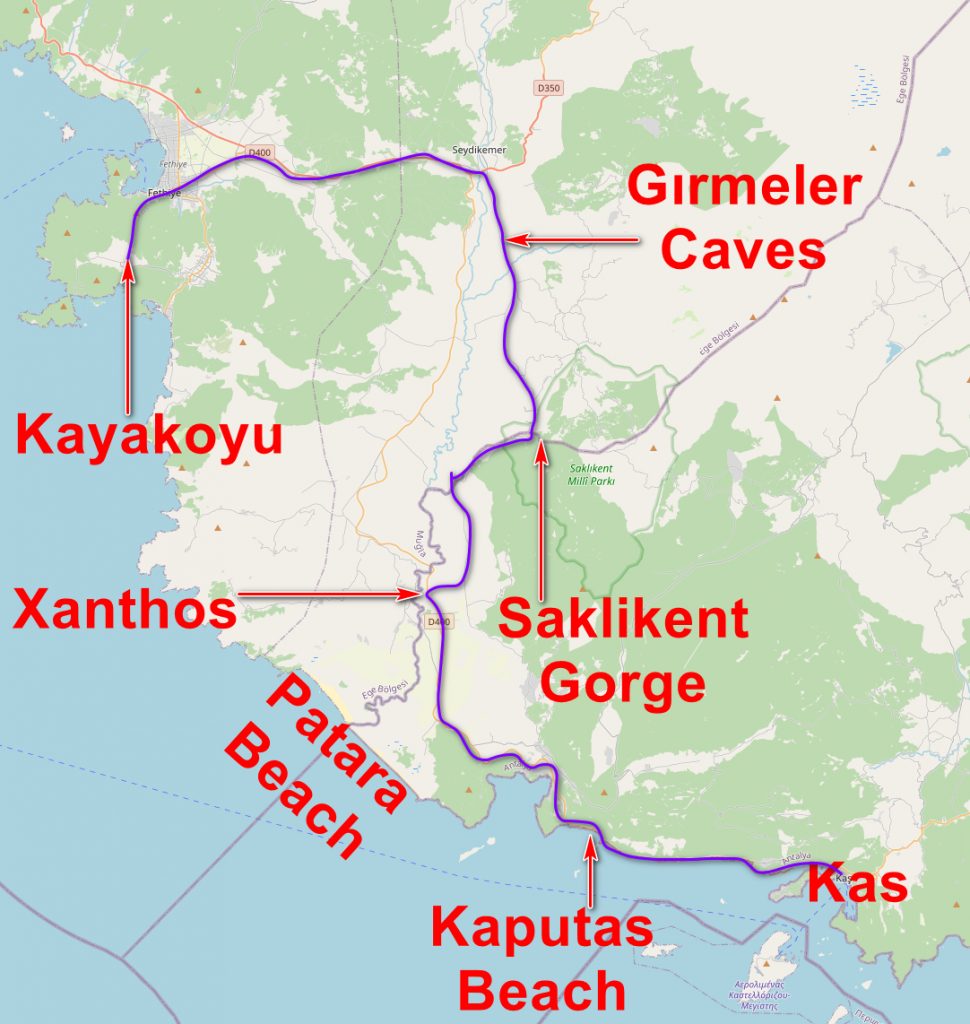 On to Xanthos, a UNESCO World Heritage site. We deviate off the D 400 to visit this ancient site once the capital of Ancient Lycia. As you can see from the map it is a vast site but we only have an hour and half here, so as before Tolga will give you the history of the place then you are free to wander. I recommend the Theatre and Agora on one side of the road and Roman pavement and Byzantine church on the other. Be sure to look where you are walking as ancient pipe work is still visible. Walking sandals are fine for this site but the ground can be uneven so take care.
Next time you go to the British museum you will see part of what we stole from Xanthos on display. To be fair it probably means the Neried Monument was preserved better than it might otherwise have been, but I personally feel we should give it back now that Turkey realises the importance of its ancient sites.
http://www.lycianturkey.com/lycian_sites/xanthos.htm
https://en.wikipedia.org/wiki/Xanthos
There are toilets and refreshments at Xanthos. I'll blow my whistle when it's time to re-join the bus. Thank you for all be well behaved regarding timing, it makes life so much easier when Jane and I are not chasing stragglers. Now we cross the D 400 to go inland to our lunch destination Saklikent gorge.
https://en.wikipedia.org/wiki/Sakl%C4%B1kent_National_Park
http://www.lycianturkey.com/saklikent-gorge.htm
https://en.wikipedia.org/wiki/Sakl%C4%B1kent_National_Park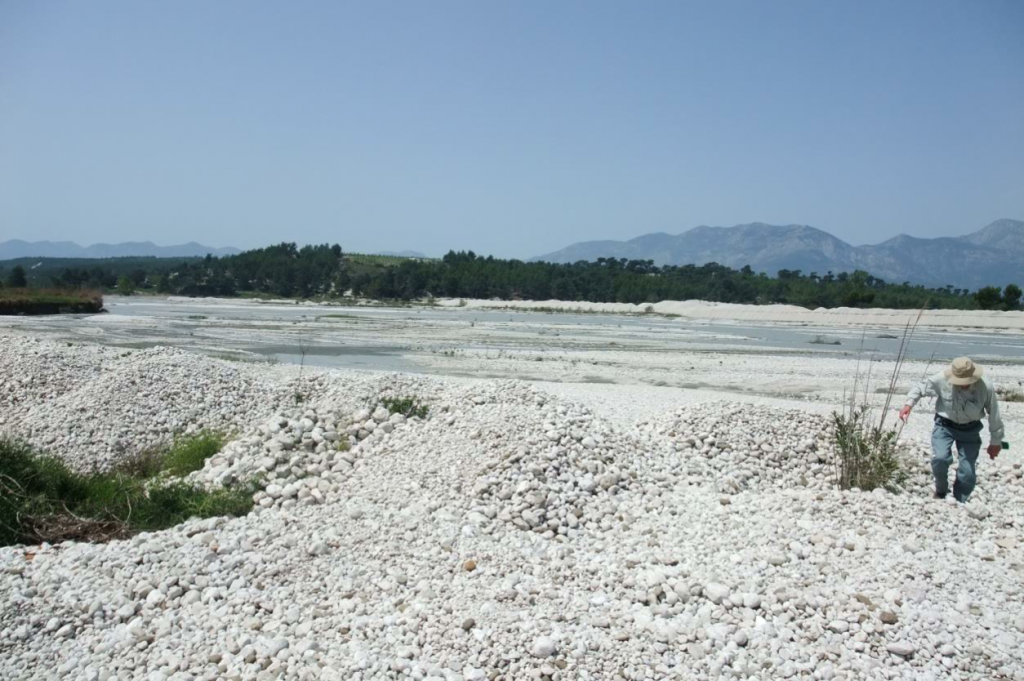 We drive along the braided river Eşen which acts like a self-filling gravel pit, so someone on the bus is like a kid in a sweet shop!! We'll have just over an hour to go into the head of the gorge, before having lunch. Although you can walk the whole length, see attached websites, not at this time of year so it's not planned. The hand out gives you a little more info so I won't repeat myself here. Lunch will be on the traditional Ottoman seating areas with low tables, remember to take your shoes off. The recommendation is Gözleme, basically a pancake cooked on upturned satellite dish, well that's what it looks like. These can be sweet or savoury so choose your filling. They are quite large so maybe share with someone and have both. They are delicious.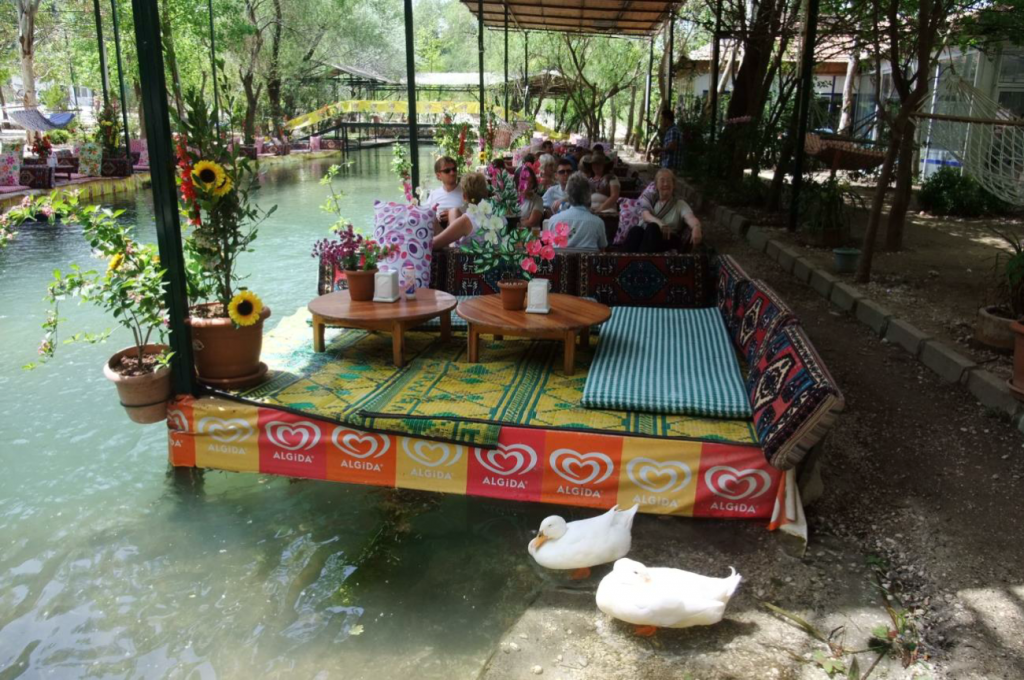 https://en.wikipedia.org/wiki/G%C3%B6zleme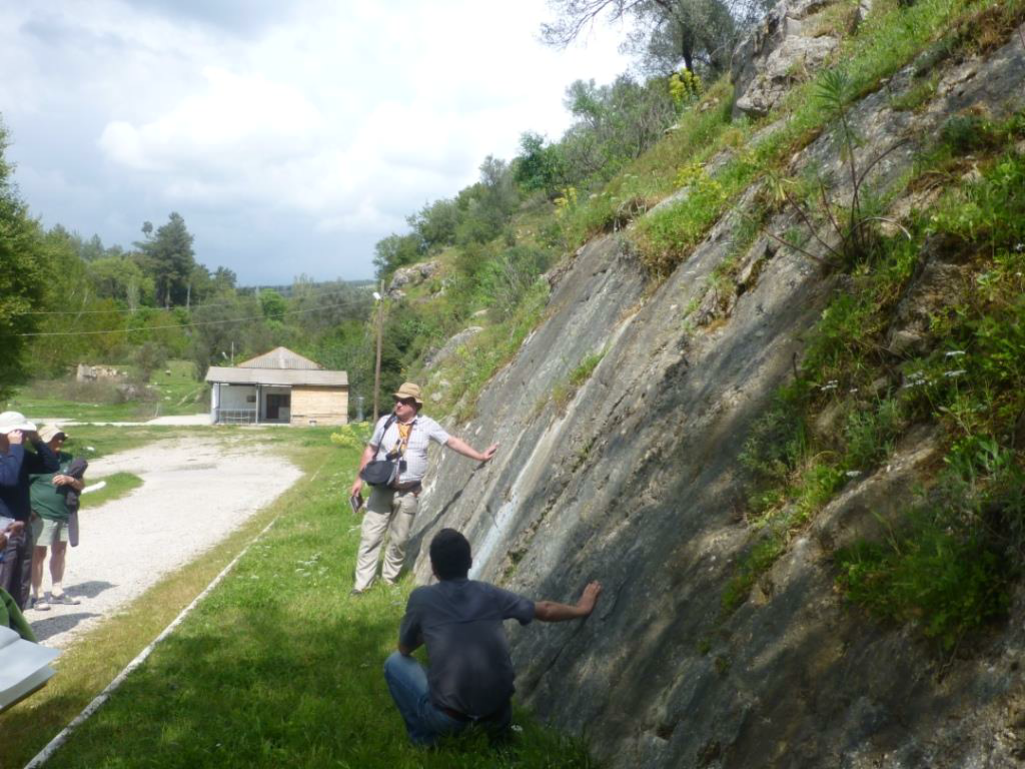 Now we head off, again following the Eşen fault to Gırmeler Caves and thermal springs. The handout gives some information. In 2014 we were walking towards the cave's when I said to Rob "Would you like to talk about the fault that we're walking past?" His reply was, "Oh, I thought it was a wall!" This coming from an expert in tectonics and thermal energy was an hilarious comment and we've never let him forget it. The cave system allegedly goes as far as Tlos an ancient site 7km away, but this could just be a good story like the fact that Alexander the Great sheltered here. That said he was in the area so it's very possible, who knows, it's good for tourism anyway. Take good care going down the steps to the thermal springs, dodgy is an understatement. Anyone who gets claustrophobic should probably give the springs a miss; it is quite cosy down there.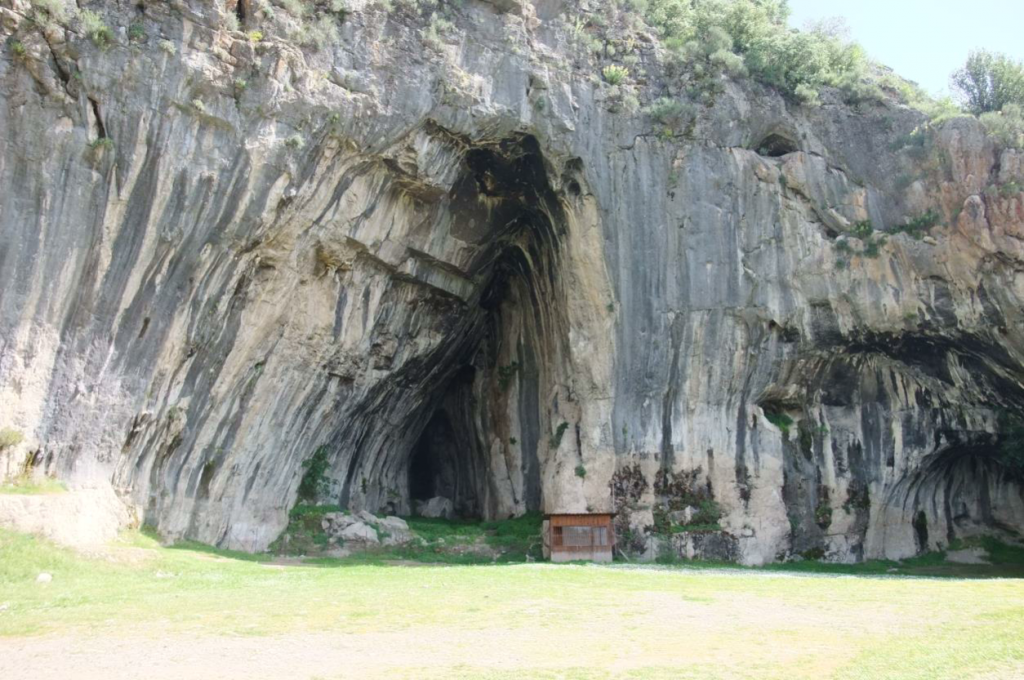 http://www.sunexpressnews.com/girmeler-spa-and-isli-cave-swarmed-by-visitors/ (This is not good English but might be of some interest)
Time is marching on so we'll depart for our destination and hotel for the night, Muzzy's place in Kayakoyu. The handout gives a literary connection with this deserted Greek town and how it got to be in the state it is in. We re-join the main road onto the D330, which takes us back to the D 400 once again, continuing towards Fethyie. We then head left towards the coast crossing a mountains area into the valley of this historical village. We are right out in rural Turkey here and it is beautifully quiet. You are free to have a wander round some of the town but you will get a guided tour in the morning before our Big Walk. You will need to get food for a packed lunch and although we might be in the middle of nowhere, there is a very passable grocers just down the road and a bit further a bakers, both will be open in the morning so you can get everything fresh then, but you can always go and check them out now. One thing I love here are the wild flowers and 'organic' fields, vegetables and weeds growing in harmony, sweet.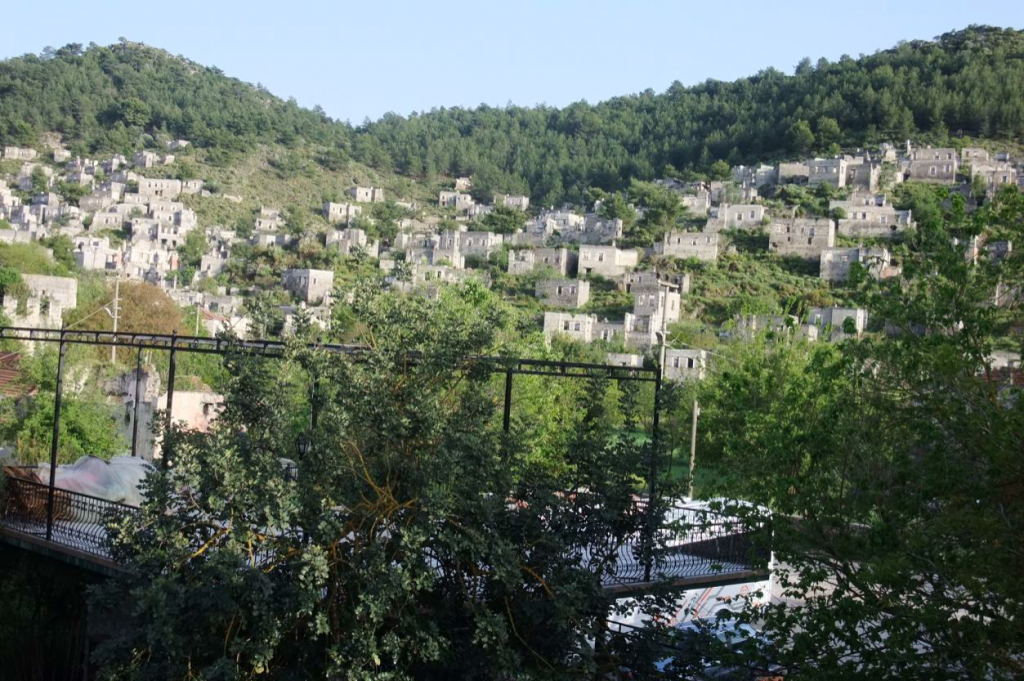 Tonight there is little choice but to all eat at Muzzy's, however the food is excellent. No menu choice, as a group we eat what we're given, unless you have dietary requirements, but you won't be disappointed.
http://www.muzzysplacekayakoy.com/gallery.html
You'll find it cooler here than Kaş so you may want a wrap over your shoulders ladies. Enjoy your evening and get a good night's sleep before tomorrow's trek.